If you're interested in becoming a CDA Clinics patient, read this blog to get a better understanding of the what's included in a CDA Clinics consultation and the costs involved.
A CDA Clinics consultation gives patients the opportunity to discuss their chronic conditions with a highly trained clinician to find the most suitable therapy for their circumstances.
CDA doctors and nurses are fully trained in medical cannabis and are experienced at working together with patients to find the most suitable treatment plan to rebalance their endocannabinoid system.
What's included in a CDA Clinics consultation?
In your consultation, we will:
Discuss your current condition(s)
Review your medication history
Discuss the reason why you're sourcing medical cannabis
Discuss the application pathways and process
Provide a customised treatment and dosing plan
Educate you on medical cannabis, products and dosing
Submit your TGA approval application if it is deemed suitable
There's a lot of information provided to you in the consultation so please do feel free to bring a notebook and pen/pencil. Please note, medical cannabis may not be suitable for everyone and a consultation at CDA Clinics does not guarantee that you are eligible to access medical cannabis products.
We've put together a short video to help you understand what's included in a consultation at CDA Clinics and feel more comfortable when preparing for your consult.
What's the cost of a CDA Clinics consultation?
At CDA Clinics, the cost of a medical cannabis consultation varies depending on whether you have supplied referral documentation from your GP.
As a general guide, the cost of initial consultations at CDA Clinics is the following:
Standard consult = $129* (only available to patients whose GP's have provided a referral)
No-referral consult = $199* (only available to patients whose GP's have declined a referral)
So that our clinicians can monitor your response to the treatment, you will also be required to book a follow-up consultation. Follow-up consults cost $59.00*.
*This figure was correct at the time this blog was published but may change. For the most up to date pricing, please refer to our Costs & Consultations page.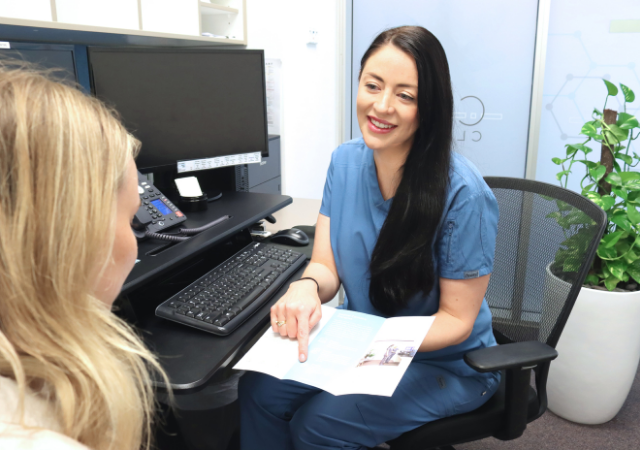 To begin your journey, you can take our free eligibility test to see if you are eligible or register as a CDA Clinics patient to receive an information pack.
Before our patient care team can book you in for a consult, you will need to provide the following documentation:
Referral form – Your regular GP can either fill out a CDA referral form or they can supply the referral on their own clinic letterhead.
Consent form – A CDA Clinics consent form must be filled out by the patient.
Health summary – Your GP can provide you with a health summary which must include your contact details, current medications and treatments, previous medications and active past history.
You can find templates for these documents on our Patient Resources page.
Once we've received all of your documentation, our patient care team will contact you to arrange the booking of your in-clinic or telehealth appointment.
In-clinic vs telehealth consults
When booking a consultation at CDA, you can either visit one of our clinic locations or consult with a CDA clinician via telehealth. We have three clinics available for face-to-face visits:
CDA Clinics Varsity Lakes, Gold Coast
CDA Clinics Maroochydore, Sunshine Coast
CDA Clinics Bowen Hills, Brisbane
If a Telehealth consultation is more suitable for you, you can speak with a cannabis doctor or nurse over the phone anywhere in Australia using our telehealth service.
To book a medical cannabis telehealth consultations, you can register as a telehealth patient.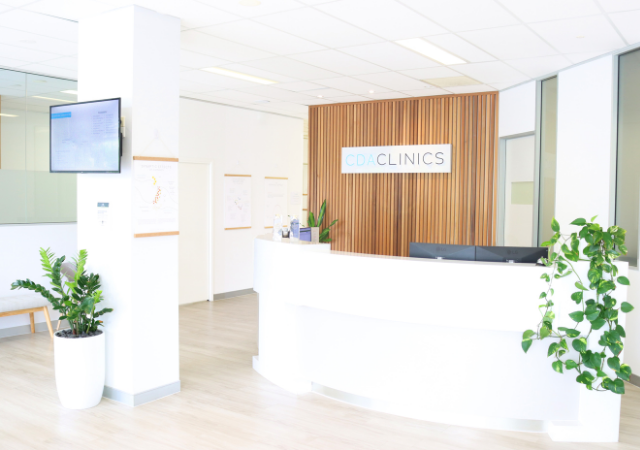 How much does medical cannabis treatment cost?
If medical cannabis treatment is deemed clinically appropriate by your prescribing doctor and you are approved by the TGA, you may be wondering what the cost of treatment is.
As medical cannabis is a highly personalised medicine, prices can vary depending on the cannabinoid content (i.e. CBD or THC content), the dosage form and the specific product prescribed to you.
In Australia, medical cannabis patients can typically expect to spend anywhere from $100 to $500 per month on their products. The average patient spends $278 per month, which is around $1 to $15 per day [1].
To give you a better idea of the average prices of various medical cannabis product formulations, we've put together a Product Dosage Calculator table. Prices in the table are indicative of averages only. The cost of your medicine will depend on the actual product and dose prescribed by your doctor and may vary over time.
What happens after my consultation?
After your consultation, a CDA doctor will submit your prescription to the TGA for approval. If approved for medicinal cannabis treatment, your CDA clinician will be notified so they can send your script to the nominated pharmacy discussed in your consultation.
Once approved, you will be contacted by the dispensing pharmacy when your order is ready so that you can pay for your prescribed products. As special approval is required for medical cannabis dispensing and products are not stocked on pharmacy shelves, please allow up to 10 business days from your initial consultation to receive your products.
At the time of booking in your initial consult at CDA, our patient care team will book you in for a follow-up consultation for six weeks later. This follow-up will help our doctors and nurses monitor your response to the medicine and alter your treatment plan if required.
Medical cannabis does not work for everyone. To find out more information about this therapy, you can learn more about medical cannabis here.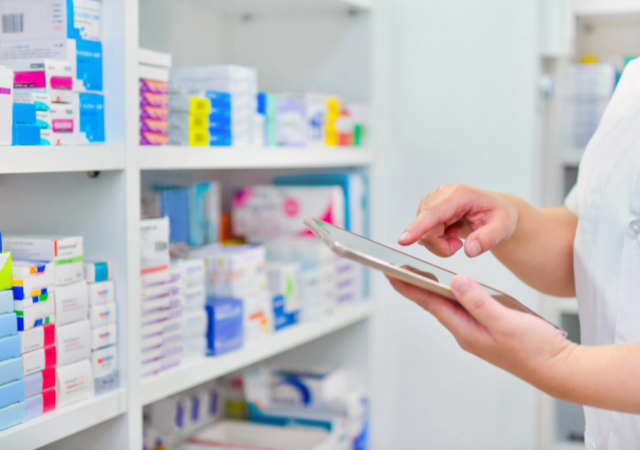 Disclaimer: This is not an inducement to use Medicinal Cannabis. Medical Cannabis doesn't work for everyone and it may not work for you. How Cannabis affects a person depends on many things, including their size, weight, age and health, dosage and tolerance, and the results can vary. Some people may experience side effects when taking cannabinoid medication. The information provided by CDA Clinics is for educational and informational purposes only. For medical advice, please check with your doctor and request a referral.
References:
freshleafanalytics.com.au/wp-content/uploads/2021/10/FreshLeaf-Analytics-H2-2021.pdf