/ Refer your Patients
When you refer your patient to CDA Clinics, our team of experienced Cannabis Doctors and Nurses will be able to determine if Medical Cannabis is a suitable option for them and obtain any necessary forms from the Therapeutic Goods Administration (TGA).
Why Do We Need a Referral?
Referrals are best practice and are important for our team to understand your patient's Medical Cannabis needs. Our clinicians also use the referral to look for any CP450 metabolised medications that can be affected by Cannabinoids. To ensure duty of care is undertaken, our team must receive a Referral and Health Summary to consult with your patient.
If you require further information before referring your patient or are interested in learning more about how you can prescribe, please email us at practitioners@cdaclinics.com.au.
Is Medical Cannabis Suitable for my Patient?
There are currently no restrictions imposed by the TGA on the indication/s for which a Health Practitioner may apply to access an unapproved Medicinal Cannabis product. To date, the TGA has approved SAS applications for the following conditions:
Chronic pain
Cancer pain / symptoms
Insomnia
Anxiety / Depression
Multiple Sclerosis
Epilepsy
Sleep Disorders
Fibromyalgia
PTSD
Migraine
Chemotherapy-induced nausea and vomiting
What Happens When you Refer your Patient to CDA Clinics?
See Process Below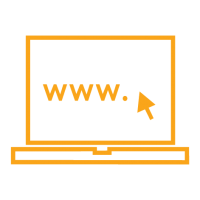 PATIENT REGISTRATION
At the time of completing the referral for your patient, please ensure they have registered their details on our website as this will save them time once we receive their documentation.
REFERRAL AND HEALTH SUMMARY RECEIVED BY CDA
Once you have emailed or faxed the patient Referral and Health Summary to CDA, our Patient Care Team will check to see if your patient has registered on our website. If they have registered and we have received a signed consent form from them, we will send an email to the patient to book in for a medical cannabis consultation.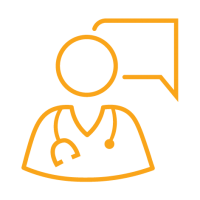 INITIAL CONSULTATION
Our Doctors and Nurses will consult with your patient (via Telehealth or In-Clinic) to discuss their Medical Cannabis treatment options. Please note that our Doctors may need to submit an application via the Special Access Scheme, depending on what product is being prescribed. The length of time between payment of a consultation and a patient receiving a call from the dispensing pharmacy is approximately 10 business days. Patients should be prepared to take notes in the consultation as there is a lot of information, and Cannabis dosing is different to regular medication prescriptions.
CORRESPONDENCE
After our Doctors and Nurses have consulted with your patient, they will fax a letter to your medical practice confirming what has been prescribed. Should you have further questions regarding your patient, or have not received any correspondence from our team, please email practitioners@cdaclinics.com.au.
MEDICINE DISPENSED
The patient should allow approximately 10 business days after making payment for the consultation until they hear from the nominated Pharmacy to dispense their medicine. The Pharmacy will process all payments for the prescribed medicine and ship it directly to the patient (unless arranged otherwise).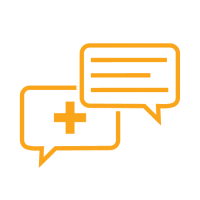 FOLLOW-UP CONSULTATION
Your patient will be booked in for a 6-week follow-up after their initial consultation. This is important for our Doctors and Nurses to understand the patient's response to the prescribed medicine. Please note our Clinical Care Team will fax a letter to your medical practice confirming any changes.