/ Prescribing plant medicine
For all unapproved plant products, practitioners will need to apply through one of the following pathways:
Special Access Scheme 
Authorised Prescriber Scheme (AP) 
Compounding Access Pathway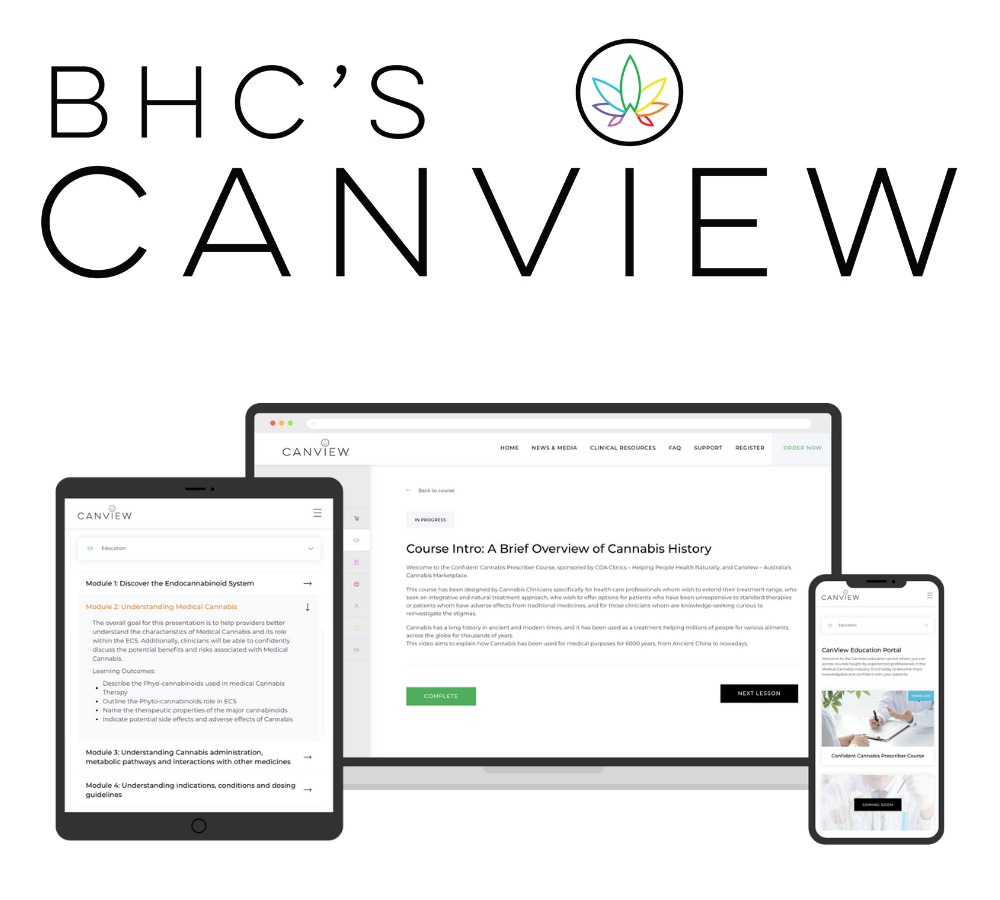 Product Information
If you're an Australian-registered medical practitioner you can prescribe alternative medicines to patients via the above legal pathways. To learn more about prescribing plant medicine to your patients, please visit BHC's CanView, an online ordering and educational platform for health professionals. Through their CanView account, doctors and pharmacists can access free education, tools to assist compliant prescribing and the ability to browse, select and order products for dispensing in your pharmacy, hospital or clinic.
By registering for a CanView account as a medical practitioner, you'll have access to the clinical resources area which provides a range of practical tools, such as dosage calculators, that you can use to assist you with your patient consultations.
CanView also provides pharmacists and medical practitioners with product information including terpenoid and cannabinoid content (such as CBD), carrier oils, CMIs, and other information.
For registered medical practitioners, CanView also offers free clinical resources, calculators and a the CanView Confident Prescriber Course, for those wanting to begin the journey of prescribing plant medicine.
Pharmacists and doctors can make orders on the CanView e-commerce ordering platform and products are dispatched via Australia-wide express tracked shipping, either to your pharmacy or clinic, ready dispense to the patient.