/ CDA Clinics Canberra
Apply for Medical Cannabis Consultations in Canberra, ACT
Looking to book a medicinal cannabis consultation and find out about holistic services and plant-based therapies in Canberra and the ACT?
Residents in Canberra or the ACT looking for alternative therapies that may assist in alleviating pain and chronic condition symptoms can discuss their eligibility for plant-based treatments with CDA Clinics. At the time of your consultation, one of our medical cannabis doctors and nurses will assess your condition and suggest the most appropriate natural treatment option for you, which may include medical cannabis or CBD oil.
Start the process by registering with CDA Clinics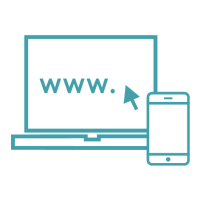 REGISTER
Register as a patient, upload the required documents and receive an information pack. As soon as we received the required documents, we can book you in for a consultation.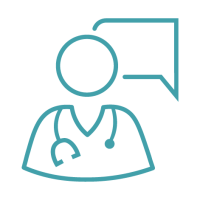 TELEHEALTH CONSULT
Once we've received your referral, health summary and a signed CDA consent form, you can book in for a Telehealth consultation to explore treatment options.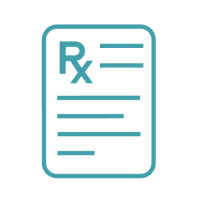 RECIEVE
If approved via one of the TGA Special Access Schemes, the doctor will write a prescription for the appropriate cannabis medication. If you choose to go with a CDA preferred pharmacy, you can have the medication securely shipped to your door.
Start your registration here
Why Choose CDA Clinics?
CDA Clinics is one of Australia's most experienced medical cannabis consultation service, having provided over 20,000 patient consultations to date.
Our doctors and nurses are highly trained and experienced in prescribing medicinal cannabis therapies and plant-based medicines to patients across Australia.
By choosing CDA Clinics, you are guaranteed quality service and attentive care. CDA Clinics provides thorough consultations and supports eligible patients in following the legal pathways for medicinal cannabis therapies. If you're deemed eligible to for a medical cannabis prescription, you will receive a personalised treatment plan detailing which plant-based medicine (such as CBD oil, THC flower, THC oil, cannabis crystal isolate etc.) may be best suited to help manage your symptoms.
In accordance with Australia's Therapeutic Goods Administration, medical cannabis therapies, including CBD oil, can only be prescribed by an Australian-registered medical practitioner and must be accessed through special federal and state pathways. For more information on medical cannabis consultations in Australia, visit the TGA's website here.
* Please refer to our T&Cs
What's Telehealth?
Telehealth is an initiative designed to provide Australians with access to medical consultations with a healthcare provider via phone or video call. No matter where you are located in Canberra or the ACT, our experienced doctors and nurses are available to discuss your potential plant-based therapy options with you.
Our experienced doctors and nurses will conduct a full assessment of your chronic condition and evaluate your eligibility for using medical cannabis therapies. If you are deemed eligible, we will devise a personalised treatment plan that outlines the suitable plant-based treatment options and dosages for your needs. Your treatment plan will also detail the benefits and potential side effects of different medical cannabis therapies.
Accessing Telehealth consultations in Canberra is just the same as organising a face-to-face appointment. Following registration, select Telehealth as your preferred consultation method and follow the process to consultation. Once the doctor has conducted your consult and received approval for your case, they will write a script and send it to the pharmacy for dispensing.
Standard Consultation
$129
Initial Consult
Assessment
Telehealth consultation
Customised health management plan
Chronic disease assessment and perscribed treatment
Follow-up consultations $59
Register Now
How do I fill a plant-based prescription?
After your Telehealth appointment and application approval from the TGA, your CDA Clinics doctor will provide you with a plant-based treatment plan tailored to you, which may include medical cannabis or CBD oil.
We then send your approved script to the pharmacy, who will have it delivered securely to your door.  The process is straightforward and secure. If you're living in Canberra and interested in exploring alternative herbal therapies that may relieve symptoms of chronic conditions and pain, CDA Clinics can help.
Deb
Nurse
Deb is a member of the Society of Cannabis Clinicians, a founding member of the Australian chapter of The Society of Cannabis Clinicians, a member and contributor to The Cannabis Nurse network and a member of the Australian Medical Cannabis association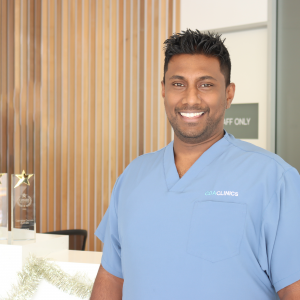 Dr Rajevan
Doctor
Dr Rajevan is a firm believer of patient-centred medicine. Rajevan core values holds trust and effective communication with his patients.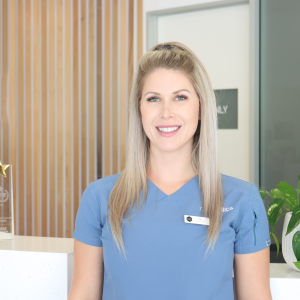 Amy
Nurse
Amy is a Canadian Registered Nurse with over 7 years' experience in numerous settings including mental health / critical / emergency / coronary / surgical and medical / complex care.
Our doctors and nurses are experienced in cannabinoid therapies
CDA is the first medical cannabis consultation clinic in Australia. It is our commitment to provide a legal pathway for Canberra patients to explore a range of holistic services and alternative plant-based therapies such as medical cannabis, chronic pain assessments, DVA health services, herbal medicine and more – with an experienced doctor.
Medical cannabis therapies in Canberra
With the help of Telehealth consultations, residents in Canberra and the ACT can consult with CDA Clinic's doctors and nurses, who will assess their eligibility and find the most appropriate medical cannabis therapy or plant-based medicine for their condition. Canberra patients looking for plant-based, alternative treatments can contact us today to book a consultation with one of our experts.
Start your registration here