CDA Clinics offer plant-based therapy consultations to eligible patients across the country. Patients located anywhere in Australia can book a consultation with one of our doctors and nurses who are highly trained in rebalancing the endocannabinoid system.
Our Telehealth service is available Australia-wide for patients to consult with a CDA Clinics doctor or nurse over-the-phone from the comfort and privacy of their own home.
As we continue to grow, more patients will have the opportunity to consult with a CDA Clinics clinician to determine a suitable treatment plan for them.
What's Telehealth?
Telehealth gives patients the ability to consult with our clinicians from the comfort and safety of their own home.
Telehealth consultations are private and secure phone consultations with a doctor or nurse.
How do I prepare for my Telehealth consult?
Once you've booked in for your Telehealth consultation, our friendly patient care team will let you know when the doctor will call you.
Keep in mind that the doctor will call you on your registered phone number. Please answer all calls that you receive on your phone around the time of your consultation as the doctor may call from a blocked/private number or landline.
Always be prepared with a notepad and pen to take notes and please have any questions ready to ask the doctor or nurse.
Why choose CDA Clinics?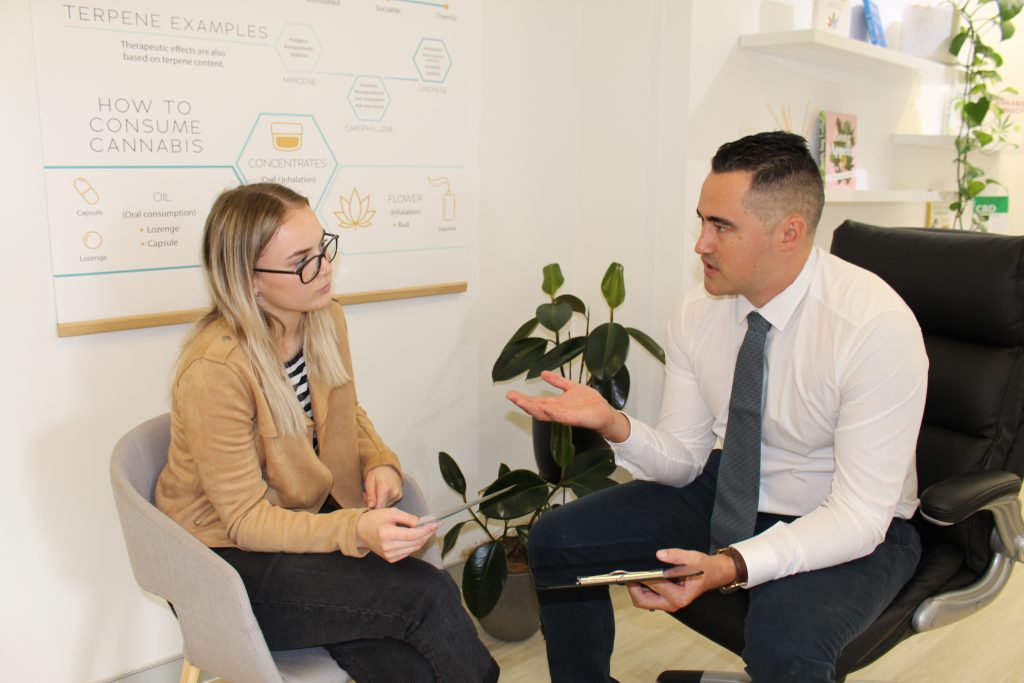 Founded in 2018, CDA Clinics was one of the first in Australia to provide eligible patients with the opportunity to consult with a clinician. CDA Clinics offer Telehealth consultations in every state in Australia.
CDA Clinics was established in order to provide patients with access to a network of highly experienced clinicians who are trained in treating the endocannabinoid system.
Winning the Service of the Year award two years in a row, patients can now book with confidence and guarantee they will receive the best possible service.
If you would like to book in for a Telehealth consultation, please click here.