Here at CDA Clinics, our doctors are specialised in providing plant-based treatments to patients suffering from chronic pain. 
What is defined as Chronic Pain?
Chronic pain is classified as a pain that lasts beyond normal healing time after injury or illness, generally after 3 months. It's a very common and complex condition globally, and the pain experienced can be anything from minor to severe. The defining aspect of chronic pain is that it is ongoing and experienced daily. Chronic pain can be a side effect for a range of conditions, including:
Anxiety
Depression
Fibromyalgia
Multiple sclerosis
Chemotherapy-induced nausea and vomiting
Cancer pain
Palliative care
PTSD
IBS
Crohn's Disease
Refractory epilepsy
Neuropathic pain
Psychological conditions, e.g. Schizophrenia
Rheumatological conditions
Glaucoma
Parkinson's Disease
Immune Disorders
Inflammatory bowel disease
Epilepsy
Anorexia and wasting associated with chronic illness (such as cancer)
At CDA Clinics, we've found that the most common pain types within our patients are:
Radiculopathy (pinched nerve) 12%
Fibromyalgia 11.2%
Spinal Pain 9.9%
Lower Back Pain 5.9%
Migraine 3.3%
Osteoarthritis 3.2%
Neuropathic Pain 3.1%
Rheumatoid Arthritis 2.2%
The Painful Facts
Here are some painful facts about the toll of chronic pain:
Here are some painful facts about the toll of chronic pain:
Pain and diseases related to pain is the leading cause of disability and disease burden globally (1)
Almost 1 in 3 Australian adults with severe pain experience high levels of psychological distress(2)
56% of Australians living with chronic pain are restricted in the activities they can undertake.(2)
In 2020, 3.37 million Australians were living with chronic pain. This is set to rise to 5.23 million by 2050 (3)
1.03 million older Australians (65 years and over) are living with chronic pain, a rate almost twice as high as the working-age population.(3)
People with chronic pain are 5 times as likely as those without pain to be 'limited a lot' in daily activities.(4)
Rates of depression in patients with chronic pain are 4 times higher than people without pain.(2)
GPs are seeing more people for chronic pain – patient encounters have risen by 67% over 10 years.(4)
People with chronic pain are almost 3 times as likely to be dispensed opioids and other analgesics and migraine medication than those without pain.(4)
In 2017-18, there were nearly 105,000 hospitalisations involving chronic pain. (4)
How to treat chronic pain?
There are two main treatment options for chronic pain management which are non-pharmacotherapy options and pharmacotherapy options.
Some pharmacotherapy options that a doctor will commonly prescribe are usually:
Usage of over-the-counter products
Opioids (Existing evidence does not support the long-term efficacy and safety of opioid therapy for chronic non-cancer pain)
Paracetamol
Alternate, herbal medicines e.g., Medical Cannabis, CBD Oil, Naturopathy
Non-pharmacotherapy options that are recommended are:
Behaviour therapy
Cognitive therapy
Cognitive-behaviour therapy (CBT)
Physical therapy
Family therapy
Complementary and alternative therapy (e.g., manipulative methods, acupuncture), and surgery and other invasive procedures.
Let's talk about one of these options, in particular, Medical Cannabis. So, what does the research say about Medical Cannabis and chronic pain?
Medical Cannabis and Chronic Pain
While there needs to be more research conducted to show conclusive evidence, the scientific community has studied the benefits of Medical Cannabis as an alternative for pain relief.
A study conducted by The Department of Pharmacology reviewed a large amount of Cannabis studies. From their findings, they stated that "current evidence supports the use of Medical Cannabis in the treatment of chronic pain in adults. Monitoring and follow-up of patients are obligatory.". In terms of side effects for Medical Marijuana, it was also stated that "The current review of evidence from clinical trials of medicinal cannabis suggests that the adverse effects of its short-term use are modest, most of them are not serious and are self-limiting."
A large randomised clinical trial in 2018 examined the effects of Medicinal Cannabis on patients with pain. The trial showed significant analgesic effects with evidence of long-term safety when patients continued Medicinal Cannabis for more than two years(6).
Another clinical study measured the efficacy of Medical Cannabis as a potential alternative to opioid use. The study concluded that 53% of chronic pain patients were able to reduce or even eliminate opioids within 8 weeks and almost all patients (94%) reported improvement in their quality of life (7).
In a 2015 review and meta-analysis of 28 studies (2,454 participants) of cannabinoids in which chronic pain was assessed, it was found that patients showed improvements in pain measures when taking Medical Cannabis and that there is evidence to support the use of cannabinoids for chronic pain(8)
Fibromyalgia
Research has also been conducted to quantify the efficacy of Medical Cannabis for fibromyalgia. In a 2011 study, 28 participants who used Medical Cannabis to treat symptoms of fibromyalgia found significant symptom relief, with 43% reporting strong pain relief and 43% reporting mild pain relief.  A doctor specialised in Medical Cannabis will be able to assist you in figuring out what treatment option will be best for you.
Side Effects of Medical Cannabis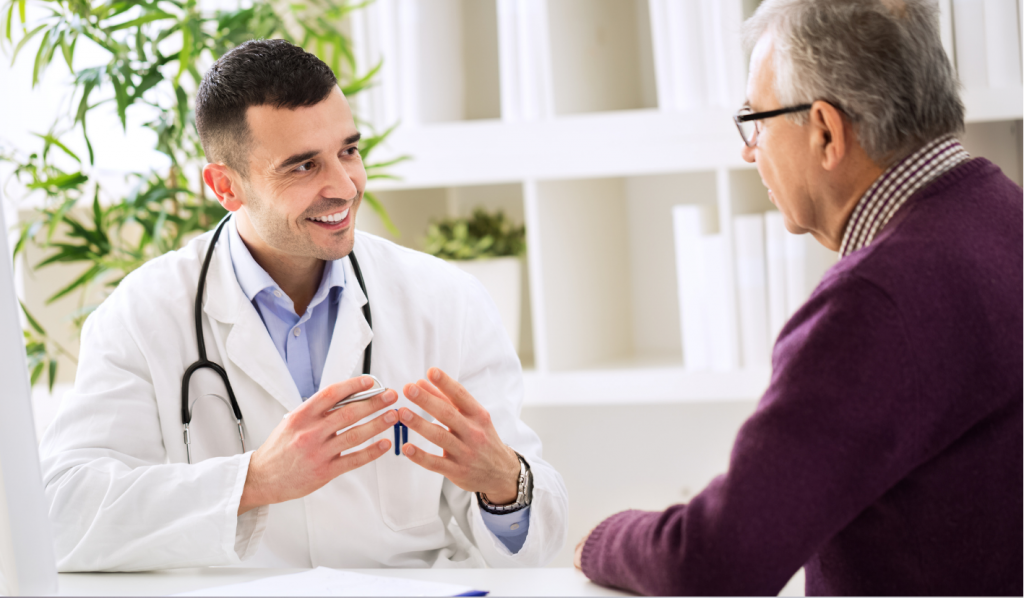 Side effects of Cannabidiol include dry mouth, low blood pressure, light-headedness, and drowsiness, however, these are often considered mild and are relatively uncommon.
Patients with autoimmune disorders or those who suffer from a lot of allergies could have an adverse response from carrier oil or capsule container. In those cases, CBD Isolate (which is 99% pure CBD) would be a better form to try CBD.
Signs of liver injury have also been reported in some patients, but this is very uncommon.
We also look for interactions with other medications, most commonly the P450 metabolised medications.
THC side effects can potentially be:
Increased heart rate
Dizziness
Drowsiness
Impaired short-term memory
Anxiety
Increased appetite
Euphoria
It's possible to avoid these side effects if you communicate your treatment with a Medical Cannabis specialist.
Accessing Medical Cannabis in Australia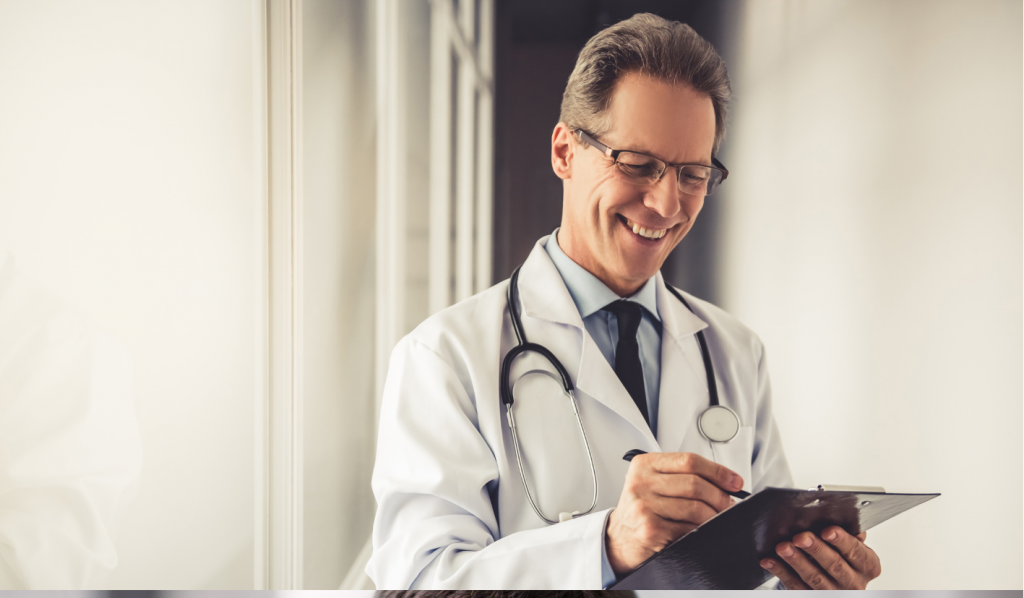 In order to access Medical Cannabis products such as CBD oil in Australia legally, you will need to go through a Medical Cannabis specialist. For more information regarding Medical Cannabis please visit the TGA's website for an extensive guide that covers access, conditions and more.
Furthermore, you should always buy CBD oil or any Cannabis product through legal channels to ensure that:
You know what you are getting,
What the label claims and what's in the bottle is the same thing, and
That there are no harmful substances present in the product.
By purchasing CBD oil online from an illegal source, you may be putting your health at risk. The TGA also have a helpful guide showcasing the risks of buying medicines from illegal sources may have.
Citations:
Vos T, Abajobir AA, Abate KH, Abbafati C, Abbas KM, Abd-Allah F, et al. Global, regional, and national incidence, prevalence, and years lived with disability for 328 diseases and injuries for 195 countries, 1990–2016: a systematic analysis for the Global Burden of Disease Study 2016. The Lancet. 2017 Sep 16;390(10100):1211–59.
Painful Facts [Internet]. [cited 2021 Feb 3]. Available from: https://www.painaustralia.org.au/about-pain/painful-facts
Deloitte Access Economics. The Cost of Pain in Australia [Internet]. Deloitte Access Economics in conjunction with Pain Australia; 2019 [cited 2020 Aug 26]. Available from: https://www.painaustralia.org.au/static/uploads/files/the-cost-of-pain-in-australia-final-report-12mar-wfxbrfyboams.pdf
Australian Institute of Health and Welfare. Chronic Pain in Australia. Australian Government, Canberra; 2020.
Degenhardt L, Hall WD. The adverse effects of cannabinoids: implications for use of medical marijuana. CMAJ. 2008 Jun 17;178(13):1685–6.
Schimrigk S, Marziniak M, Neubauer C, Kugler EM, Werner G, Abramov-Sommariva D. Dronabinol Is a Safe Long-Term Treatment Option for Neuropathic Pain Patients. Eur Neurol. 2017 Nov;78(5–6):320–9.
Capano A, Weaver R, Burkman E. Evaluation of the effects of CBD hemp extract on opioid use and quality of life indicators in chronic pain patients: a prospective cohort study. Postgraduate Medicine. 2020 Jan 2;132(1):56–61.
Whiting PF, Wolff RF, Deshpande S, Di Nisio M, Duffy S, Hernandez AV, et al. Cannabinoids for Medical Use: A Systematic Review and Meta-analysis. JAMA. 2015 Jun 23;313(24):2456–73.
Jensen B, Chen J, Furnish T, Wallace M. Medical Marijuana and Chronic Pain: a Review of Basic Science and Clinical Evidence. Current Pain and Headache Reports. 2015 Oct;19(10):50.
Johnson JR, Burnell-Nugent M, Lossignol D, Ganae-Motan ED, Potts R, Fallon MT. Multicenter, Double-Blind, Randomized, Placebo-Controlled, Parallel-Group Study of the Efficacy, Safety, and Tolerability of THC:CBD Extract and THC Extract in Patients with Intractable Cancer-Related Pain. Journal of Pain and Symptom Management. 2010 Feb;39(2):167–79.
Portenoy RK, Ganae-Motan ED, Allende S, Yanagihara R, Shaiova L, Weinstein S, et al. Nabiximols for Opioid-Treated Cancer Patients With Poorly-Controlled Chronic Pain: A Randomized, Placebo-Controlled, Graded-Dose Trial. Journal of Pain. 2012 May;13(5):438–49.
Disclaimer: This is not an inducement to use Medicinal Cannabis. Medical Cannabis doesn't work for everyone, and it may not work for you. How Cannabis affects a person depends on many things, including their size, weight, age and health, dosage and tolerance, and the results can vary. Some people may experience side effects when taking Cannabinoid medication. The information provided by CDA Clinics is for educational and informational purposes only. For medical advice, please check with your doctor and request a referral.