/ PAIN MANAGEMENT, PALLIATIVE CARE, MEDICAL CANNABIS THERAPIES
CDA Clinics provide a pathway for Sydney and NSW residents to access holistic health services and Medical Cannabis therapies. While we don't currently have a physical clinic in Sydney, we can still consult with you over the phone via a Telehealth consultation. Telehealth gives patients living in Sydney and NSW the chance to consult from the privacy and comfort of their own home instead of battling the Sydney traffic and parking.
What's Telehealth?
By consulting through Telehealth, our Doctors and Nurses will discuss a personalised treatment plan with you that outlines your treatment goals, the benefits you could experience from Medical Marijuana therapies and any potential side effects.
How do I order natural therapies from CDA?
After completing your Telehealth appointment and having your application approved by the TGA, one of our Sydney Doctors will prescribe you with a plant-based product or natural therapy best suited to your needs.
Our specialist Doctors will ensure that you'll make an informed choice, by consulting with you to find the best and most affordable Medical Cannabis product options that are suitable to your chronic condition.
If you've been approved to use Medical Cannabis therapies, we can send your script to one of our preferred pharmacies, or your local pharmacy in New South Wales. From there, the pharmacy can order your herbal treatment from the suppliers and securely ship the product to your door.
Why choose CDA Clinics?
By applying to the Department of Health on behalf of each patient, our Doctors can recommend patients for approval to access regulated non-synthetic, plant-based natural alternatives to opioids.
CDA Clinics is the leading provider of plant-based medicine across Australia, providing Medicinal Cannabis consultations to thousands of patients across the country, particularly in Sydney and throughout NSW. Our experienced Doctors specialise in prescribing plant-based products to patients suffering from a range of conditions, at a dosage level best suited to your needs.
Our health professionals are frequently asked to speak at industry and Medical Cannabis events. By consulting with one of our Doctors or Nurses, you'll feel assured that you're speaking with knowledgeable leaders who are specialists in this field.
We're up to date with every product on the market; new and old. We can provide a comprehensive list with costs to our patients so they can make informed decisions.
Access Medicinal Cannabis consultations in Sydney
CDA Clinics is the trusted name for Medical Cannabis consultations and therapies in Sydney and across NSW. Receive the holistic health care you need through our simple and convenient process. Contact us today to book a consultation with one of our Nurses or Doctors who are experts in rebalancing the endocannabinoid system.
Specialists in chronic pain management
CDA's experienced Doctors and Nurses are highly trained in using plant-based medicine to treat the symptoms of chronic pain. A one-on-one consultation with one of our specialists will provide you with a personalised treatment plan that relates specifically to your condition and the symptoms you are experiencing.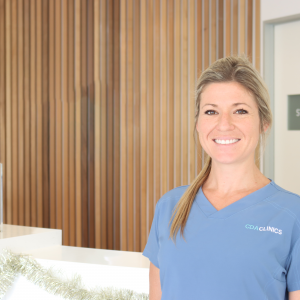 Nurse Doni
Cannabis Nurse
Donielle's nursing journey began 14 years ago ranging in experience including neurological conditions, oncology, mental health.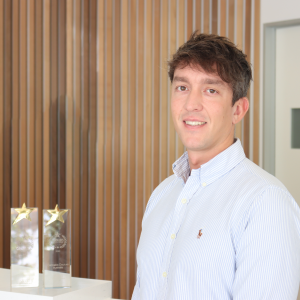 Dr Paul Clarke
Cannabis Doctor
Dr Paul Clarke completed medical school at James Cook University and has worked in hospitals across Queensland with experience in multiple surgical and critical care sub-specialties.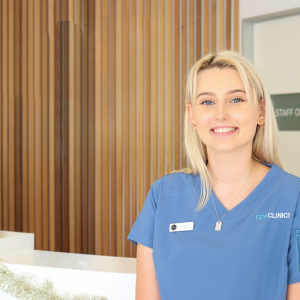 Nurse Brittany
Cannabis Nurse
Registered Nurse, Bachelor of Nursing. Brittany started her nursing career in the pediatrics field specialising in neonatology.