Our very first cannabis chronic pain assessment clinic has opened on the Gold Coast! Located at 191 Varsity Parade, Varsity Lakes QLD. Our soft opening for current patients was January 22nd and we've been filling appointment spaces very quickly. Dr Ben and our Pain management Nurse Specialist Doni, both work Monday, Wednesday and Friday, and can't wait to help you!
You can now see our very own Dr Ben in our new clinic, or if you can't make it, we also offer TeleHealth services Australia-wide. Read more about TeleHealth here; https://cdaclinics.com.au/telehealth/.
Current patients can book in for follow up consults and new patients require a referral and health summary. We don't accept walk-in appointments, so please enquire on our website and you'll receive an information pack.
Our new Gold Coast cannabis clinic is very spacious, clean, inviting and educational. We've completely renovated and improved the original design and if the clinic isn't awesome enough itself, it's also packed with an endless amount of educational content such as artworks and informative resources spread throughout the clinic. Wherever you look you'll have a learning experience about plant-based treatments.
Parking? Plenty.
Another great thing about this clinic is that there's secure underground parking located at the entrance just off Moore Crescent, (on the right-hand side of Chancellors Lakeside Accommodation)
We'll send you an SMS prior to your appointment with a code to enter the gate. Enter the code in the pin pad on your right, parking availability is on your left. If you don't get a code, don't worry. There's still plenty of parking in the public area of the underground car park.
New Space, New Staff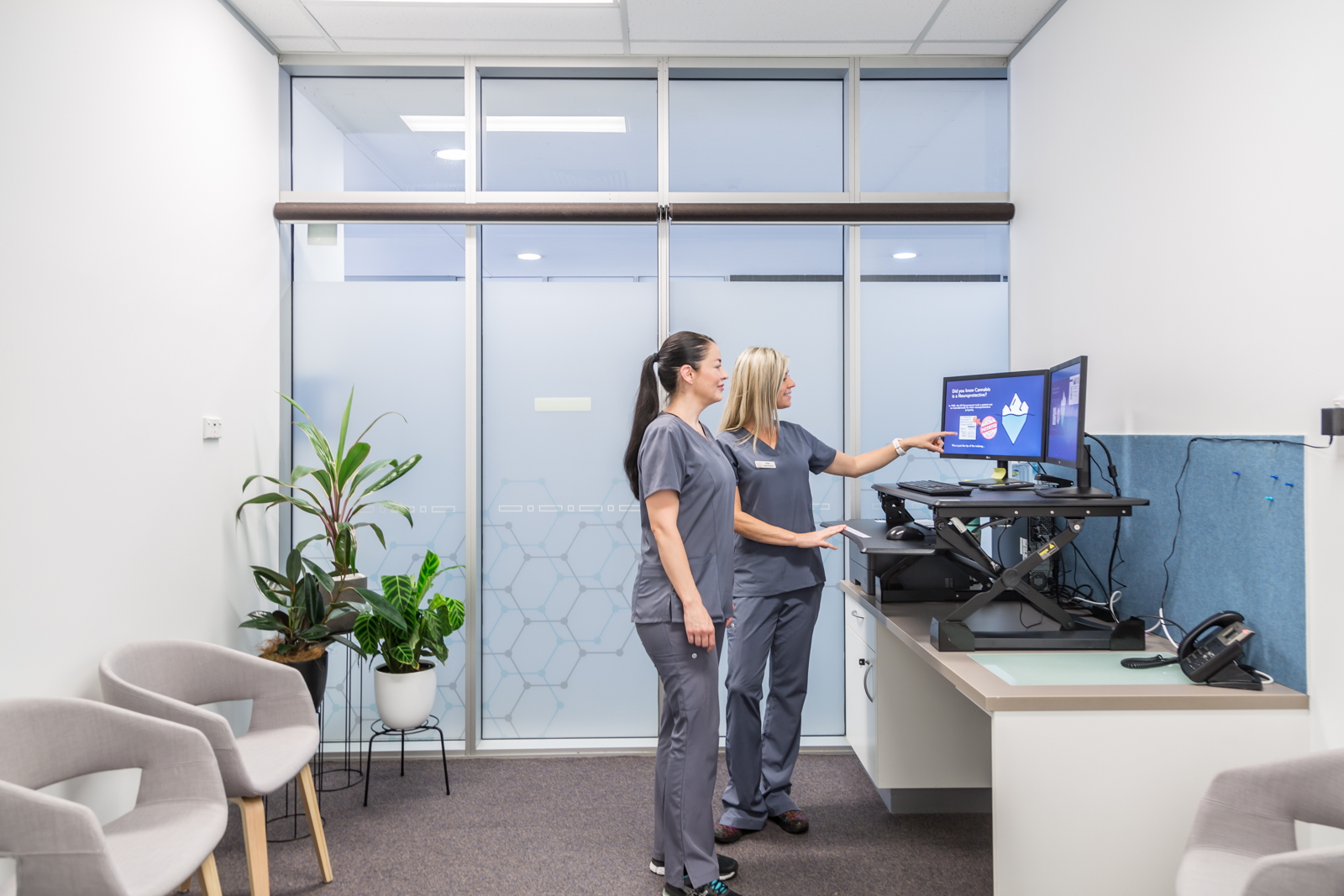 CDA clinics welcome new staff member Danielle an experienced EEN to the team. An Endorsed Enrolled Nurse provides medical and nursing care to patients and plays a key support role in an interdisciplinary medical team. Her background is dynamic, having worked in general practice as well as cardiology. Danielle brings an immense passion for holistic health care, Medical Cannabis and a strong sense of patient advocacy. With her bubbly personality and contagious radiating smile, she's a force that'll help change lives for the better.
We're currently on-boarding new doctors and nurses so please get in contact if you know someone that may be interested.